Music Director – Greg Hawco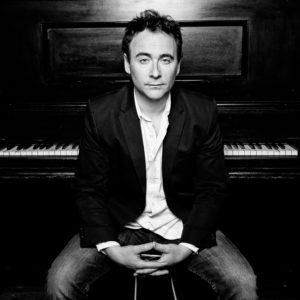 Known for his work as a composer for television and film, Greg Hawco is also an established and highly respected orchestral conductor. He has conducted many prominent orchestras including: The Berlin Sinfonietta (Germany), The London Classical Soloists (UK),
The Ontario Philharmonic, and The Newfoundland Symphony Orchestra. Greg has studied with many prominent conducting pedagogues including: Kenneth Kiesler, Achim Holub, Donald Buell, and Marco Parisotto.
As a composer for television and film, Greg has worked on numerous documentaries and TV series for CBC and Global Television. Currently, you can hear his music on the highly acclaimed television series, 'Republic of Doyle.
Apart from Greg's work as a television composer, his classical compositions have been performed with ensembles and Orchestras in Canada, Poland, Australia, and the United States.
Producer – Christian Sharpe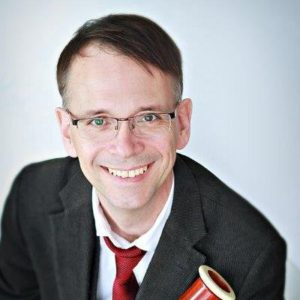 Christian Sharpe grew up in Sudbury Ontario, and decided at an early age that he loved books and music and wanted to be a musician. He became one! Along the way however, he realized that performing at the level he wanted to required the dubious prospect of becoming a professional musician. So he kept his eyes and ears open, and when the opportunity arose to augment his skill set with some administrative skills, he plunged into the waters of non-profit management. As such, he has worked with many orchestras, including the Kitchener-Waterloo Symphony where he was a member of the orchestra for 17 years, the Toronto Symphony, and the Hamilton Philharmonic, learning the ins and outs of the orchestra business, from board relations to fundraising and artist management.
He also works for the Literary Review of Canada as the Administrator, managing data and donor relationships, along with the ins and outs of the production of a magazine about his first love, books, and the Spur Festival, a celebration of words, ideas, and the conversations that must take place to make Canada a better place for us all. He continues to foster his second love, music, with a variety of performing projects, and continuing relationships with the Elora Festival, the Westben Festival, and the Festival of the Sound as well as most of the orchestras in Southern Ontario as a freelance bassoonist.
Board of Directors
Murray Foster – President
Best known as the bassist for the Canadian bands Great Big Sea and Moxy Fruvous, Murray Foster is a musician, filmmaker, and community organizer. He serves as a member of the Toronto Music Advisory Council, convened by the City of Toronto to advise on improving Toronto's music sector.
He has also served as the Executive Director of the non-profit Our Place Initiative, supporting the Etobicoke community with issues from transit to the environment.
Catherine Davey – Vice President
As a communications consultant, Catherine Davey has provided counsel to a wide variety of clients such as Pepsi-Cola Canada Beverages, Novotel Hotels, Cineplex Odeon, Maple Leaf Meats, Neilson Dairy and Neilson Cadbury.   Her public relations work offered Catherine
many interesting opportunities over the years including conducting a cross country tour with the kids of Degrassi High, planning a news
conference for former Prime Minister Pierre Trudeau, organizing two national fashion shows and the 20th anniversary party for Flare Magazine.
She also worked closely with 1972's Team Canada players to coordinate 25th anniversary celebration events. Catherine most recently wrapped five years serving as Co-Chair of "Barenaked in Rosedale" (later known as "Servestock"), an annual charitable event to benefit Serve Canada by holding a concert starring the Barenaked Ladies.  She also was a producer on Eric McCormack's ("Will & Grace")  live show at the Wintergarden Theatre in January 2016. A former Casey House Board Member, Catherine just left the board of the Company Theatre founded by "Republic of Doyle" star, Allan Hawco, after 12 years.
Louis Amato-Gauci – Director
Louis Amato-Gauci is a partner at Fernandes Hearn LLP, in Toronto, where he provides general corporate and commercial advice to a broad range of enterprises, including non-profit entities, start-ups, family-owned businesses, and multi-jurisdictional conglomerates.   He serves as lead counsel on mid-market mergers and acquisitions, and has extensive experience in the negotiation of domestic and cross-border agreements for the sale and supply of goods and services and other commercial contracts.
Grant Gordon – Director
After a dozen years of copywriting and creative directing at national ad agencies, Grant broke away from the mainstream to found Key Gordon, an advertising & design firm based in Toronto. For the past 15 years, Grant has fostered a team of highly talented individuals obsessed with doing good work for good clients. Key Gordon sticks slavishly to its motto, "Branding the good guys," creating provocative communications for companies and organizations trying to make the world a better place. Grant is a partner in InvestEco Capital Corporation (a private equity investment company that focusses on sustainability), the Past President of the Dreamwalker Dance Company, a trustee of the Quetico Foundation, and the founder of The Gratitude Bag (an annual food drive).
Tammy Ring – Director
Tammy Ring is a partner and Practice Group Leader of Lerners' Plaintiff Personal Injury Group in Toronto.  From 1997 until joining Lerners in 2008 Tammy practiced with Nancy Ralph and Associates.  She is a graduate of Memorial University of Newfoundland and Osgoode Hall Law School.  Tammy has acted on behalf of survivors of serious injury and their families since her call to the Bar in 1997.  Tammy is also a member of the Board for York Baseball  as well as the Memorial University GTA Alumni Advisory Board.