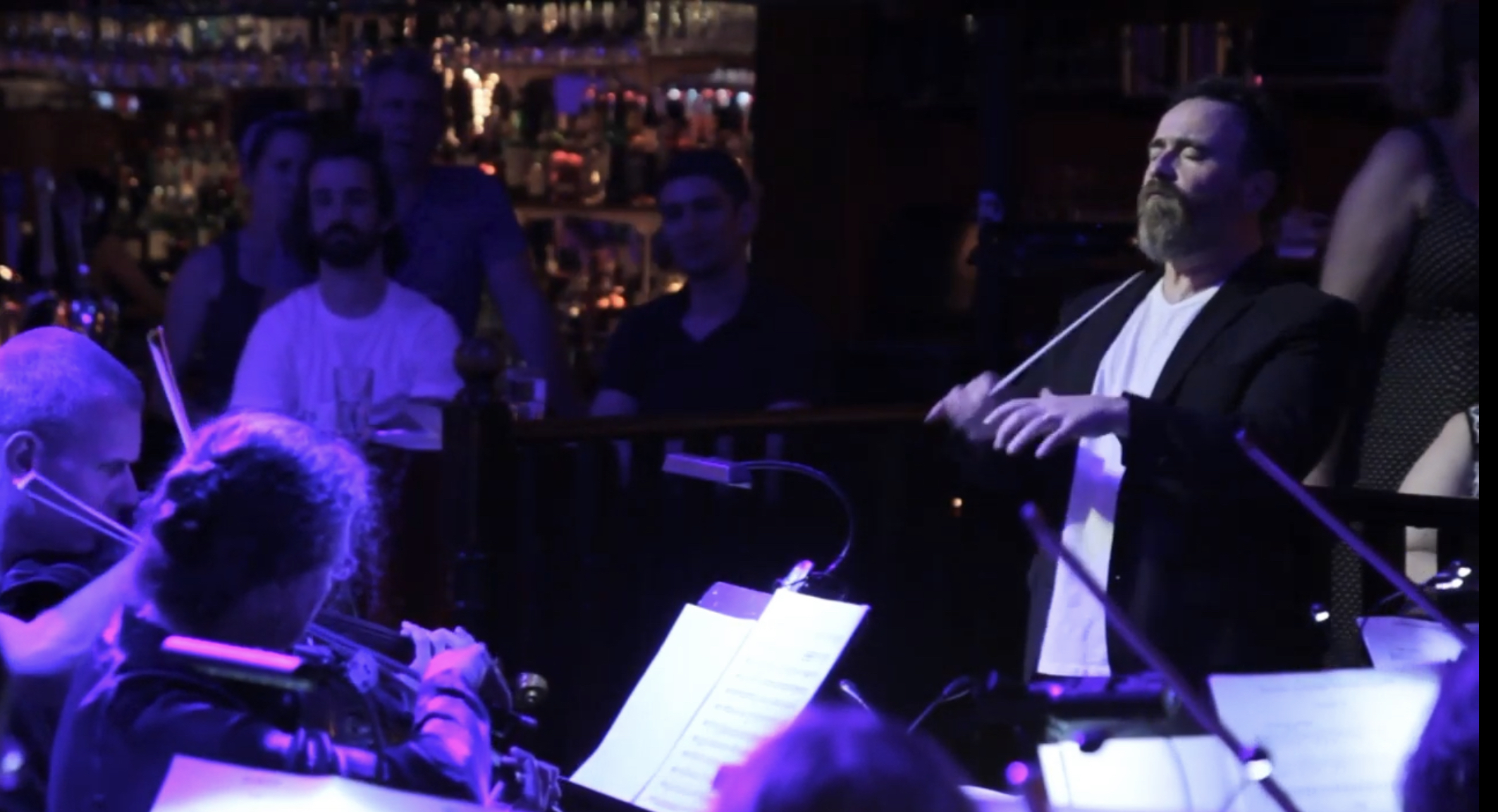 WHO WE ARE
---
The mission of The Urban Orchestra is to hold live orchestral music performances in non-traditional spaces, so that our audiences experience the power of an orchestra up close – the way orchestras were meant to be heard.
Our repertoire contains traditional and contemporary classical music that is exciting, entertaining, and shows off the power of the orchestra. We select young, diverse musicians as our orchestra performers. We're also a registered charity, which allows us to issue tax receipts to our supporters.
We look forward to welcoming you to an upcoming concert. To become a long-term supporter, please consider joining our Friends of the Urban Orchestra program .
Let's take orchestral music to the next level.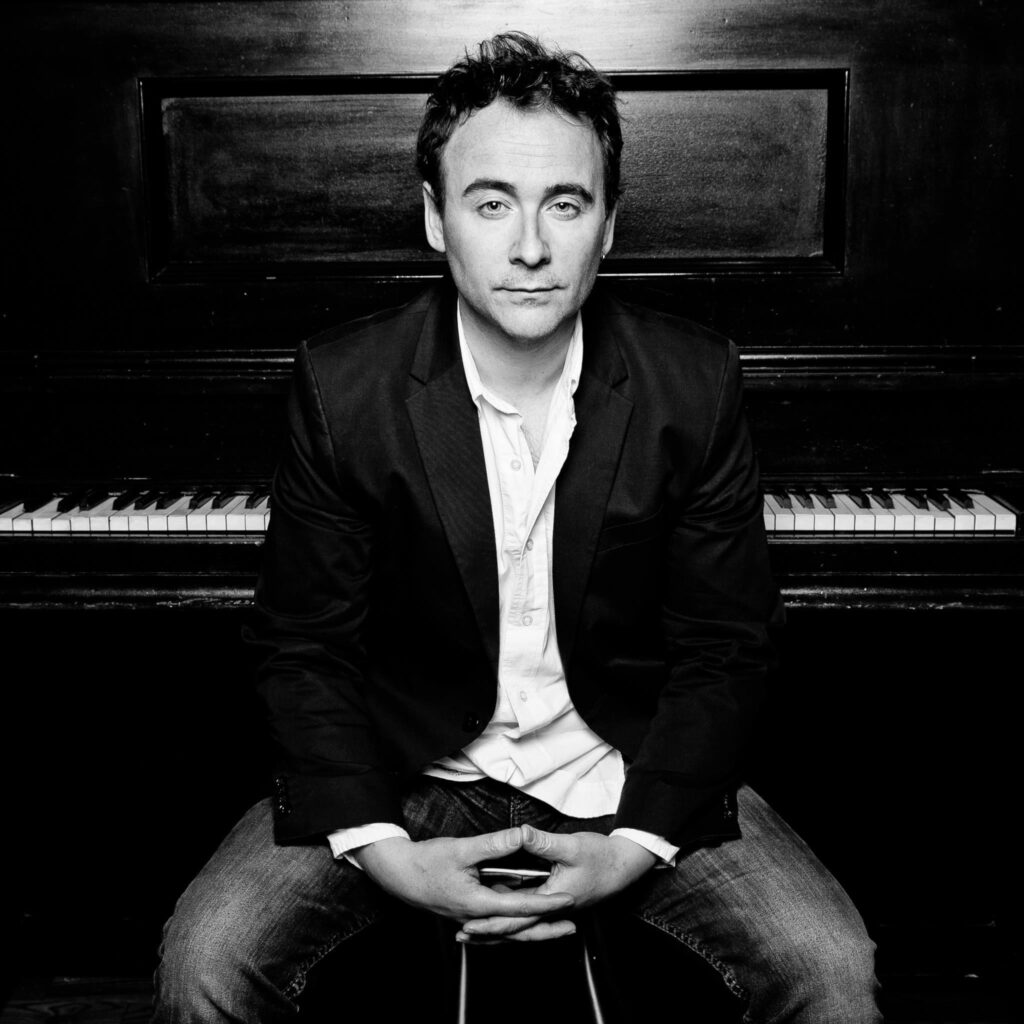 GREG HAWCO
Music Director

The Urban Orchestra is led by Music Director Greg Hawco. Greg is a respected international conductor and composer whose works have been performed throughout Canada, including a recent performance as a guest conductor for the Ontario Philharmonic. In addition, Greg is a well-established composer of film and television scores, including the CBC television series Republic of Doyle. He is currently performing with the Toronto production of Come From Away.
As a passionate classical music enthusiast, Greg founded The Urban Orchestra in 2016 to create an opportunity for the audience could experience the same visceral thrill he experiences as a conductor. He brought together a dedicated Board of Directors and team of volunteers committed to bringing this new orchestra to life.

MURRAY FOSTER
President
Murray Foster is a Juno-nominated former member of Canadian bands Moxy Fruvous and Great Big Sea, which have collectively sold over two million albums. He is currently Professor of Music (Songwriting) at Seneca College, and is the founder of Toronto Songwriting School, The Urban Orchestra, and Choir Nation.
In August 2014, a song he wrote for the band Fortunate Ones called "Lay Me Down" went to #1 on the CBC Top 20 chart and remained there for two weeks. It was CBC Radio's most-requested song of the year.
In 2015 he wrote, directed, scored, and co-produced a feature film called "The Cocksure Lads Movie," which was released nationally. He then wrote a musical version of that film (called "Chelsea Sunrise") through Sheridan College's CMTP Project. He's currently working on a musical called "The Quest," which is being developed through Bravo Academy, Randolph College, and the Canadian College of Performing Arts.
In 2020, Murray was a finalist for the Roy Thomson Hall Award of Recognition for outstanding contributions to Toronto's music culture.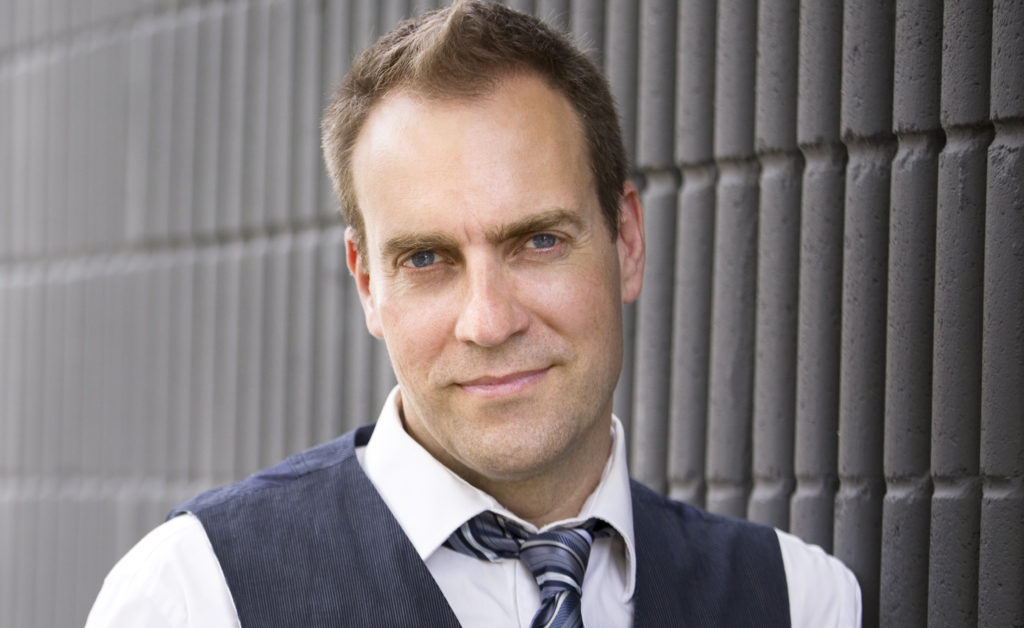 BOARD OF DIRECTORS
LISA SLACK
Vice President
Lisa Slack's dynamic career has led her to numerous progressive roles in the private, public, and not-for-profit sectors. Lisa served as Project Manager of the highly successful Redpath Waterfront Festival (RWF) as well as Administrator and ultimately Treasurer on the Board of Directors of the not-for-profit that oversaw the management of the RWF annual event and the Ontario-wide Tall Ship Tours. She has 15 years' experience with live event production including music events. Her range of skills and experience across sectors has produced the fluid and strategic thinker that she is today.
Currently, Lisa is an evaluator and institutional researcher working in the public sector, primarily in the area of the applied health sciences.
LOUIS AMATO-GAUCI
Director
Louis Amato-Gauci found a passion for music in his pre-teen years, performing with the Stella Maris College Boys Choir at a wide variety of events, including a particularly memorable production of Carl Orff's Carmina Burana at the Royal University of Malta, and as a soloist on the choir's debut album, Man of Galilee (1979). Over the course of several "gap years" between high school and university he appeared in community theatre productions of Jesus Christ Superstar, Mame, Grease, and Torch Song Trilogy, and a handful of workshop stage and film productions.
Having (wisely) decided to leave live performance in the hands of others, Louis is now a partner at Miller Thomson's Toronto office, co-chair of the firm's national Transportation and Logistics team, and an active member of its Global Trade and Customs team. He serves as lead counsel on mid-market mergers and acquisitions, provides general corporate and commercial advice to a broad range of enterprises, and serves on the boards of directors of several not-for-profit organizations.
TAMMY RING
Director
Tammy Ring is a partner in Lerners' Plaintiff Personal Injury Group in Toronto. Born and raised in St. John's, Newfoundland and Labrador, she is a graduate of Memorial University of Newfoundland and Osgoode Hall Law School.
Tammy has been involved in the arts community for much of her life and is committed to ensuring that music and music education are accessible to all. In support of her other passions, baseball and Newfoundland, she is also member of the Board for York Baseball and the Memorial University GTA Alumni Advisory Board.
TERRY NICHOLSON
Director
Passionate about art and culture, Terry Nicholson has dedicated over 30 years of his professional life to the creative sector in Toronto. With over two decades of experience in roles of progressing responsibility within the City of Toronto's Economic Development & Culture division, he held the position of Director of Arts and Culture when he retired from the City in 2016.
In 2018, Terry started to work as a singer/songwriter releasing the CD "Morning Light" in November 2019 and the Christmas CD "Winter Holiday" in November 2022.
Over the course of his professional career, Terry has served on and headed many advisory and organizational committees and is currently on the Board of the Toronto Arts Foundation. In addition to a Master's degree in Canadian History from the University of Toronto, he holds an MBA in Arts Administration from York University.
VIRVE ALJAS
Director
Seeing (hearing) was believing for Virve Aljas, who joined the Urban Orchestra Board after being moved as a member of the audience. As the driver of fundraising for the Orchestra, she hopes to help bring this unique experience to a variety of audiences in non-traditional settings.
By day, Virve supports Ontario's doctors at the Ontario Medical Association. She is a member of Community Advisory panels and supports patient advocacy for organizations like the Canadian Association for the Study of the Liver (CASL), and PSC Partners Seeking a Cure Canada. Virve founded the Toronto branch of Nerd Nite, semi-monthly events that featured speakers and trivia for 8 years.
In 2020, Virve co-founded a small independent children's publishing house, East York Press.
ORCHESTRA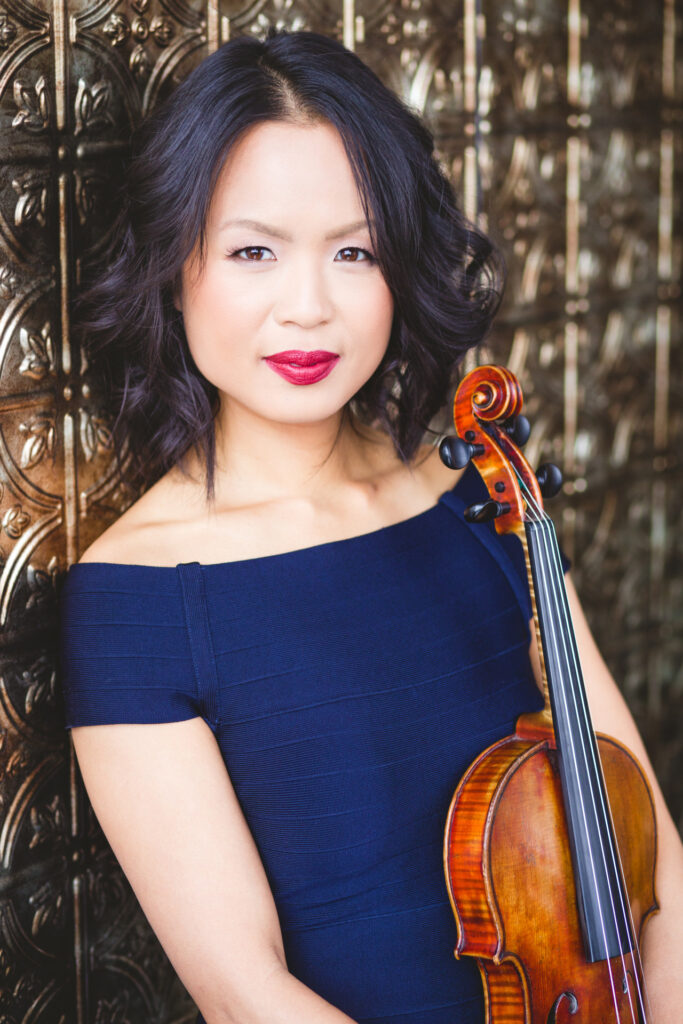 LYNN KUO, VIOLIN
Concertmaster
Canadian violinist Lynn Kuo is Assistant Concertmaster of the National Ballet of Canada Orchestra . She performs as a concert violinist, and guest concertmaster of Canadian orchestras that have included the National Arts Centre Orchestra, Opera Hamilton, Ontario Philharmonic, Newfoundland Symphony Orchestra, Mandle Philharmonic, and various orchestras in the city of Toronto. In addition to performing regularly with the Canadian Opera Company and the Toronto Symphony Orchestra, Lynn also serves as an adjudicator, guest artist, and lecturer at festivals and universities, and was Visiting Assistant Professor of Violin at Memorial University of Newfoundland for the Winter semester of 2020.
As a soloist, recitalist, and chamber musician, Lynn has performed across Canada, United States, Wales, Austria, Hungary, Serbia, Croatia, Bulgaria, Romania, Poland, Ukraine, China, Taiwan, and Hong Kong. She has performed with the Tainan Symphony Orchestra, Quebec Symphony Orchestra, Newfoundland Symphony Orchestra, Thirteen Strings, Canadian Sinfonietta, Brandon Chamber Players, Nexus percussion ensemble, Orpheus Chamber Orchestra (Bulgaria), Cantus Ensemble (Croatia), Lviv Philharmonic, Lviv Virtuosi (Ukraine), and as guest soloist with Hungary's gypsy orchestra, Rajkó Band.
Lynn holds a Doctor of Musical Arts from the University of Toronto, having dedicated her research to the subject of holistic health and injury prevention in orchestral string musicians. When not playing the violin, Lynn can be spotted on social media posting violin tutorials or perfecting her karate kicks or salsa dancing turn patterns.
Lynn and is Founder/CEO of Violin with Dr. Lynn, serving as an online educator for violinists motivated to become stronger, more fearless performers. Having launched her Summer Violin Bootcamp in June 2020 during pandemic, Lynn is quickly becoming a respected educator in the online space appearing on YouTube, Facebook, and Instagram.